Are you one of those who love eating Avocado's and now you want to buy the best Avocado Savers? Then, you are on the right page. Avocado suits almost many recipes and have become popular over the last years. With increased fame, there are now many solutions to the issues related to food. In such cases, an Avocado hugger is the best way to protect your fruit. It keeps your fruit fresh and does not change the overall taste of the Avocado.
If you are one of those who eat healthy fats and are in search of some product which may help you to avoid the slimy brown sludge that appears in the fruit after some time then you can surely try Avocado savers. Avocado savers will help in getting the maximum nutrition out of the fruit by keeping the fruit safe. Below, we will discuss different types of avocado savers.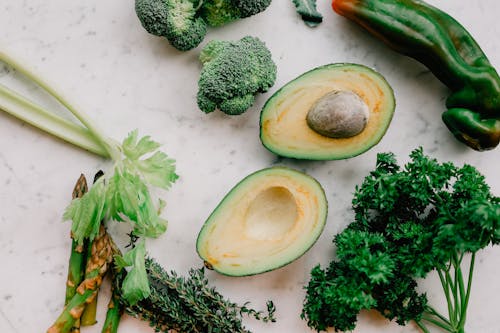 Benefits Of Using Avocado Savers
Avocado savers help in saving the fruit from browning and prevent bruising in storage. Since the avocado savers completely enclose and protect avocados.
The savers are designed in a perfect manner that fits over the odd-shaped Avocado.
Also, you can use such savers for keeping your vegetables once you make a small batch of salsa.
This device is easy to store, portable, and affordable.
The containers are designed in a manner to say goodbye to all the air to prevent browning.
Being made of 100% high-quality PP material, this container box easily suits to storing fruits and vegetables. The primary role of this container box is to keep the fruit or vegetable fresh. With a little 63g weight of the box, the box is portable and comes with easy to storage feature. Also, you can clean it regularly to reuse it.
Avocado Fresh Saver Pod
With an Avocado shaped box, this pod helps in saying no to browning along with preventing bruising in the storage box. You will be able to enclose and protect the Avocado completely. You can place the avocado half with the cut-side down to minimize the amount of air that reaches the Avocado. Your Avocado will stay fresh as you put the lid on top.
Since the bottom of the avocado, the box is flat; you should remove the pit before storing the fruit in it. Also, you can wash this pod in the dishwasher for easy cleaning. Though the shape of the pod is Avocado, it does not mean you cannot save anything else in the pod.
This 3-in-1 Avocado Saver has the plastic blades which quickly penetrates the skin of Avocado. Also, this tool has a fan blade which perfectly slices the fruit and promptly removes the pits. You will not have to puncture your hands. This avocado saver is made of food-grade material that is safe to use. The material used is BPA free and food-grade silicone plastic. You get different sizes in it.
Small: 4.2inch x 2.9inch, Large: 5.3inch x 2.8inch